Grand Forks Central High School


CLASS OF 1960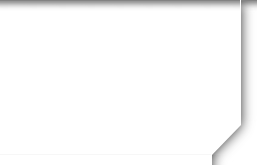 Not a member?
JOIN HERE
Find and click on your name.

MISSING CLASSMATES
Know the email address of a missing Classmate? Click here to contact them!
JOINED CLASSMATES
Percentage of Joined Classmates: 58.4%


| | | |
| --- | --- | --- |
| A: | 122 | Joined |
| B: | 87 | Not Joined |
(totals do not include deceased)
DONATION CLASSES OF '60 & '61
Classmates:
The planning for our reunion continues. Lance Twedt is working on the Class of '61 plans and we continue to work on the Class of '60. There have been no significant changes in our plans, so we expect that the two reunions will run together smoothly. As I'm sure you understand, one of the major difficulties in planning a reunion is contacting all of those individuals who would be interested in the reunion. Since our last communication, we have continued to search for those classmates who are either missing or unresponsive to our attempts to contact them. I am including a list of the names of our classmates whom we have not been able to contact. This list also includes married names where appropriate and the last location we have in our records. If you know how to contact any of these individuals or are aware of their address, e-mail, phone number, or any other way of contacting them, please feel free to contact them yourself or send that information to me and I will contact them. It is likely that some of these individuals are no longer with us and that information would be welcome as well. We want to inform as many of our classmates as possible about the reunion, so your assistance will be greatly appreciated. Also, now would be the time for you to go on the website and correct any addresses, e-mails and phone numbers on your page.
I hope that your summer has started well and that you can navigate successfullly from the "new normal" back to the "old normal". I would strongly recommend that everyone would receive the appropriate vacinations so that we can assist our country in moving out of the pandemic into a safer environment.
If you have any questions, comments, suggestions, or other input, please do not hesitate to contact me. Stay well, stay safe, stay healthy, stay positive, and above all, stay with us.
The list of classmates is below.
Still Your President,
Dean Schroeder
Missing Classmates:
Patricia Ann Altman
Ione Behm Jacobson
Kathy Bruns
Grant Carter
David Charboneau
Reynald Chrisstenson – last address Fargo, N.D.
Catherine Close – Last address: Hoodsport, WA
Mary Demarais
Daniel Denis – last address Weed, CA
Edward Donahue
JoLynn Doutt
Dennis Fitzsimonds – last address San Diego,CA
Janice Green
Glory Greterman
Gary Halverson
John Helgesen
Jack Jacobson
Geraldine James Mondry – last address San Diego, CA
Lois Johnson – last address Philadelphia, PA
Dyke Larson
Theresa Lizakowski Vick
Ellen Logston
Judith Morris
Karen Preston Edinger – last address Zimmerman, MN
Carol Roy Bies
Thomas Ruddy
Gerald Sondreal
Judith Strange Loss
Cherie Triske – last address Grand Forks, N.D.
Jim Walsh
Dennis Zarling