Grand Forks Central High School


CLASS OF 1960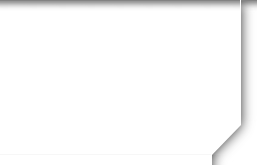 Class Chatter


Not a member?
JOIN HERE
Find and click on your name.

Happy 81st Birthday Pat, Make It A Great Day!
HAPPY BIRTHDAY RICK, "MAKE IT A GREAT DAY!"
Posted on: Dec 11, 2022 at 5:57 AM
Happy Birthday Dean, MAKE IT A GREAT DAY! I tried to send you a private message but for some reason it didn't go through. Anyway, I wanted you to know that I think that you are the best class president to ever graduate from Central. What a class leader you have been. To think that way back when your leadership qualifies stood out and continued through today. THANK YOU THANK YOU!!!!
From One OLDE FART to ANOTHER... Happy Birthday Dean
Posted on: Jun 03, 2022 at 8:18 AM
Happy 80th Birthday Ken, "Make It A Great Day"!
Happy Birthday Rick "Make It A Grat Day"!
Happy 79th Birthday Don. Sorry to have to miss the reunion. Still having leg and back issues. I had my 7th back surgery in March. Doing somewhat better but still a lot of issues. Also, that weekend had to travel to the cities for a double funeral. My cousin Jan lost her husband in June of 2020 and she lost her sister, also a cousin, in January of 2021. Quite sad for the Slachta family. We were very close, use to spend summers with their brother Dick who is 5 months older then me. Hope this finds you and Patty well. Make it a Great Day!
Posted on: Sep 01, 2021 at 9:27 AM
HAPPY BIRTHDAY BRUCE!! "Make It A Great Day"!
Posted on: May 27, 2021 at 4:47 AM
Hi Ken, hope that you are doing well. This is wishing you a HAPPY BIRTHDAY! Make it a Great Day!
Gary Granum
has left an In Memory comment for his Profile.
So sorry to hear of Craig's passing. Craig or "SCRAIG, Don Nelson's handle for him, were neighbors and best friends, was a great guy. Humble, I think is the best word to describe Craig. Enjoyed life to the fullest. Very good golfer and also an excellent hockey player. Enjoyed him as a team mate as well as a competitor in our younger years in park board hockey. Again, sad to hear of hiss passing, he will definitely be missed by many. Best of luck to his family. Gary Granum and wife Bonnie.
Happy Birthday Pat, MAKE IT A GREAT DAY!