Grand Forks Central High School


CLASS OF 1960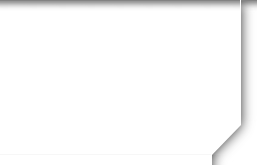 Message Forum
| | | |
| --- | --- | --- |
| | | |
07/17/09 05:37 PM
#5


Dean,

I have not yet responded to the comment you recently made to me about our class reunion in 2010. I would dearly love to attend the reunion, but I'm afraid I will have to rule it out. There are two reasons for this:

(1) My wife is in very poor health. She would be unable to travel with me to Grand Forks, and it would be impossible for me to leave her alone in Connecticut while I traveled to Grand Forks on my own. I am not able to leave her alone for more than a few hours at a time. She is very dependent on me to manage the many little details of her daily life.

(2) I have a profound loss of hearing and this has gotten to be a severe handicap. This is in spite of wearing a hearing aid in the one of my two ears that can still detect sounds. In the reunion setting (i.e., a large room full of people, with lots of noise), I would find it impossible to hear what anyone was saying to me. It would be a very bad scene for me, and anyone trying to talk to me would find it very frustrating. I would probably not be able to hear a word that anyone was saying to me!

So I'm afraid I will have to enjoy the reunion vicariously on the basis of the reports that I receive from those of you who are there.


Best wishes,
Gordie

Anyone wanting to correspond with Gordie should write him at gordon3412@yahoo.com


07/27/09 08:42 AM
#6


You are to be commended for the wonderful job you have done as our class President throughout the years. All of the work you have done on class reunions since graduation is absolutely stupendous and now this excellent web-site. Thank-You so much for everything you have been doing and are still doing for us.

I look forward to seeing you and all of our classmates in September, 2010,

Judie Day
07/31/09 08:45 PM
#7


Jerry and I are anxious to visit with everyone again, and we agree, Dean, that you have done a great job of keeping us all informed and up to date on all the reunion events.

Jerry and I will be there "God Willing!", and hope to see everyone again. Have emailed with Dan Blue and wife Lori, and they are planning on coming as well.

If the reunion is anything like the last ones we have attended, it will be great! I love being able to use this website to stay in touch with everyone!

Thanks again Dean, and also to all the hard workers on the 50th Reunion Committee!!

I don't remember how many of us in the class of 1960, ended up married to a classmate, but Jerry and I are enjoying life to the fullest and will celebrate our 44th wedding anniversary in Dec.

Jerry & Rita (LeRoux) O'Brien
09/02/09 11:31 PM
#9


Thanks for keeping us up-to-date.

Dean
11/13/09 01:13 PM
#10


I am so excited to find out about this website.
I think about our many classmates and wonder where they are and how they are doing. Hope to make the reunion. You have done a terrific job! Seeing the picture of Central High School is a warm and fuzy feeling, of course that could be a result of the cataract surgery I had this week!? Just kidding.

Sheila Miller Osuch
03/18/10 03:28 PM
#12



I will miss seeing Andy Hoghaug at this reunion. At previous reunions, he always was one of the first to greet me. This year will be a real challenge recognizing former classmates.... See you in September!!! Kay (Nelson) Smith-Dechenne
06/24/10 09:43 AM
#13

Hi to everyone!

This is such a wonderful website. I heard from Rita after so many years and also from Patti. Only three years since we saw each other at the Mpls. reunion. What fun that was.

Sept. will be a wonderful time to see all of you. I hope we will have a great turn out. The older we get the more important memories become - and those that made them with us!

Renee Loomer Anderson
09/06/10 10:24 AM
#14

FROM ROB & JUDY LARSON

Bummer!! Huricane activity has changed our plans and Judy and I will not be able to attend the reunion. With several storms spinning off Africa, and two marinas to take care of we are stuck here. We had planned to stay with friends in Grand Forks ( I would have said OLD friends, but we all are OLD!). We will be thinking of you all and know everyone will have a great time. I hope you all have name tags with BIG print so you will know who everybody is! Judy's brother Terry still lives in Grand Forks and will keep us informed.

Rob and Judy Larson


09/23/10 09:14 PM
#15

FROM LIZ SKARPERUD EGGERS:

I visited with Ken and Donna Rio after the reunion. Both of them were thrilled to be invited to our banquet. Donna said that Kenny kept disappearing, but when she found him, he was surrounded by women with their arms around him!

I know that they would appreciate receiving photos that you took of Ken (Donna) and yourself.

Contact me if you need an address for them.

Wasn't if fun? I hope that you attendees had a good time.
Liz (Skarperud) Eggers

12/12/11 05:43 PM
#16

FROM GAY DYBWAD

12/12/11 02:17 PM


| | |
| --- | --- |
| | Dear Central Grads, Dean and Karen and I will meet at the Indian Pueblo Cultural Center for lunch. It's a good taste of Rio Grande valley native food stuffs and culture. Wish the Hansons were here to help tell "tall" stories, but I guess Dean will have to do it himself! I'm sure he's ready. I see Wyoming plays my old friend from Pennsylvania days, the Temple Owls. I recently attend my first University of New Mexico hockey game - yes, as in ice hockey. It was a cold in our very nice pubic arena as the old quonsit arena at UND and there were 25 total fans; you couldn't stomp on the bleacher boards to keep warm because the seats were solid. UNM was better than I thought, but I think the Central Redskins could have taken them. Gay, ABQ, NM |
04/08/14 01:46 PM
#17

IN MEMORY OF MY CLASSMATES

HAPPY BIRTHDAY TO ALL OF YOU

I was just thinkig about all of our classmates that past...Bet right now they are

celebrating with the best of them. Michael Jackson is dancing with them.

John Lennon and Elvis are singing. Jackie Gleason is cutting up up the audience

with his jokes Marilyn Monroe sings the "birthday song" YES our classmates

have gathered together for a birthday bash in heaven. AND they are loving every

minute of it but they only have one birthday wish.......for their famlies and classmates

on earth.......... to live for them a long and prosperous life until we reunite with them.

Just thinking.............HAPPY BIRTHDAY TO ALL OF YOU

AND DEAN THANK YOU FOR THIS FORUM GOOD JOB

RENEE
04/28/14 08:58 AM
#18

Renee Rubin wrote such a beautiful sentiment that it reminded me of something I wrote about ten years ago. It's based on a dream that I had as a young girl and I've always wanted to share it on this site. It's a little lighter look at our final rite of passage, too. Here it is.

SURPRISE!

I dreamt I died and went to heaven the other night.

On long white, fluffy wings my soul did take flight.

I flew through the cool mist of the dark night air

And at the golden, pearly gates I could see that St. Peter was there.

It was all so glorious and serene,

The most beautiful sight I'd ever seen.

How exciting and marvelous, I'd made it at last.

And with his permission through those gates my soul passed.

There were so many marvels to behold.

And the streets really were paved in gold.

And without much further adew.

With the angels down those golden streets I flew.

And when we arrived at our destination

I soon discovered much to my consternation.

There were people there who simply didn't belong.

Oh! It was awful! It was all so wrong.

And my heart sank as I looked around I could see

That not one of them had expected me!

By Judith Rae Kraemer Day (cc. 2/15/2003)
04/28/14 11:20 AM
#19

Very beautiful Judy!!!! You did a great job on this writing! Susie Stewart
04/29/14 09:48 AM
#20

This is wonderful Judy!
09/25/14 02:19 PM
#21

Hi All

Sorry to hear Loren past. Our ranks are thinning.

We moved to Fort Myers Florida last year so if your nearby call at 360-608-0808!

Currently on a canal boat in Southern France (City of Agde). Home end of October.

looking forward to the 2015 reunion.

Glenn Nelson
09/28/14 07:14 PM
#22

So delighted to get this site. Dean u always were so intelligent, a social wizard, and organized. U r the best

Person we could ever have elected For our Sr Class President. I think u were a professor and/or Administrator in ur professional life ? The puzzle fits together so perfectly doesn't it ? Thx again. Gudo
12/07/14 03:43 PM
#23

Since the Christmas Season is in full swing I wanted to share this with all of you and wish you all a Merry Christmas. I call it, "Twas the Week Before Christmas."

Twas the week before Christmas and there's such a mess all over the house

That I don't think you could even find our resident mouse.

Things have been so chaotic with all this Christmas Cheer.

That I'll just be happy to get back to my regular routine next year.

Me and my husband's checkbook right here in my lap.

The retailers all take me for one great big sap.

When out of the media there's always such chatter,

I jumped out of bed thinking finances don't really matter.

I got out my credit cards and headed out with a dash.

After all, it's zero per-cent interest and six months same as cash.

So you see there's really nothing to fear

Except whether or not the collection bureau is near.

It cost a small fortune to rent the suit and the sleigh,

But nevertheless St. Nick's on his way.

And I heard them exclaim as I was walking away,

The bill will be in the mail come next Monday.

Soon the gifts will all be wrapped and under the tree.

After this week I'll be able to breathe much more easily.

And next month when the bills all start rolling in,

I'll be able to face it all with a grin

Because I'll be back to the "HUM DRUM LIFE" I live in.

Oh I hope you'll forgive me for bending your ear and have a

VERY MERRY CHRISTMAS and a HAPPY NEW YEAR!
12/07/14 04:57 PM
#24

Thanks Judie...Merry Christmas to you!
12/07/14 07:51 PM
#25

That was very clever an welcome. Thank you. Sandi
12/08/14 09:25 AM
#26

Thank-You Sandra! I'm glad you liked it. Merry Christmas and Happy New Year! Judie
12/08/14 01:56 PM
#27

Thank you Judy! You are so talented!!!

Jerry & I wish everyone a MERRY CHRISTMAS & A WONDERFUL NEW YEAR 2015!!!! Let's all stay in touch and hopefully will see many of you at the 55th Reunion! Thanks to all of you that are working on that! Wish I could help! If you need me, let me know!

Blessings of the Season of our Christ Child's Birth!

Jerry & Rita (LeRoux) O'Brien
01/04/23 12:58 AM
#28

It saddens me to bring-up our site and then immediately see the listing of classmates that have passed on ; but it is also a reminder of what each of us should be doing with our remaining time whether it be family, friends, an aquantence, a not so well liked individual, or whomever.

I just want to take this opportunity to thank my Central classmates for your acceptance of me as a transfer stuedent into your class in the fall of 1957. I probably did not show it; but I was really nevouse about this transfer situation . I came from small schools Manvel and Park River and I was really tall and skinny and hardly ever talked to girls. Crazy. It was not laughable at the time. So, again Thank You.,

Now, in a couple minutes I will be 81 before any of you. My birth date is January 4, 1942 so, if Bob Karel can claim to be the oldest I can claim to be the oldest; unless one of you were born on the 1st, 2nd or 3rd..

Both Bob and myself live at Sundland Village in Mesa, AZ..coincidence I guess.

Warmest regards,

Cliff Busch
01/04/23 01:05 AM
#29

Correction:i meant to say if Bob Karel can claim to be the youngest, i can claim to be the oldest. Please understand I am a lot older now!

Really warm regards.

cliff