Grand Forks Central High School


CLASS OF 1960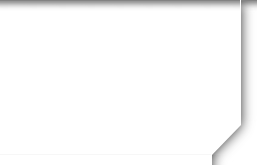 Jerry Ion
Profile Updated:
February 2, 2015
| | |
| --- | --- |
| Residing In: | Hudson, WI USA |
| | |
| --- | --- |
| Spouse/Partner: | remarried Bonnie aug 3 2014 |
Children:
Julie born 1968 GD Maddie
Jeff born 1970 GS Ethan & Logan
| | |
| --- | --- |
| Military Service: | US AIR FORCE 1959 TO 1963 |
Comments:
I retired at 60 because of health problems for both of us.While stationed in Goose Bay Labrador I got a young ladies address from a friend and began writting to her. About two years latter She became Mrs. Ion in 1964. 44 years latter still happily married with three grand chlidren.
This last Sept. we made a trip to the south west and for the first time since 1959 Gary Veitch and I got together ( we went into the Air Force together) It was really good to see him and meet his wife after all these years.We also got to see Danny Denis and famliy if you ever new the guy and want to be treated like royalty go see him. All the Cam Rousers get together every couple of years. Gris and I get together more often.
2014
I met a lady that led me to God and 7 months latter led me to the alter. At present we live in Hudson Wi in Bonnie's house at the end of the month we will be moving to a new home for both of us. For our honeymoon we spent several days in the Black hills This winter we plan to go south for a month or two to get away from the weather being is so nice here in the winter. My ladies name is Bonnie Bach Ion my age and a great person. I have truly been blessed with a good life better then ever expected. We will see ya all in 15 at the reunion so be there.
School Story:
I dated several ladies in high school but only one sent me 2 dear johns while in the service. No names mentioned. So that makes 3In my life I challenge anyone to beat that Com on guys and gals lets hear your good luck stories.