Grand Forks Central High School


CLASS OF 1960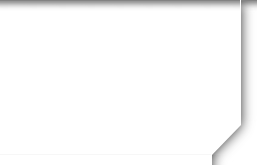 In Memory
Jerry Sondreal
Gerald Kenneth Sondreal, 71, of Los Alamos, passed away peacefully on May 20 at the Sombrillo Nursing & Rehab Center, succumbing to MDS and other ailments. Born in Grand Forks, N.D. to Kenneth and Minerva Sondreal on Nov. 26, 1943, he is survived by his loving wife Alma; son Brian "Stoney"; daughter-in-law Joy Hernandez; and grandson Jayden. He is also survived by his sister Mardel "Mardy" Sears of Phoenix, Ariz.

Gerald was born a multigenerational Norwegian farmer who was a hard worker and was an avid player of baseball in his youth. He worked at the Rice Oil Company in Minot, N.D. as the bookkeeper and saw the future of accounting and received his BA in Business Administration from Minot State College and MBA from the University of Oklahoma. He earned is CPA in 1980 and he described himself as the "first CPA in Minot". He eventually earned his Computer Science and Math degrees as well, all while playing music in the evening and working full-time during the day. He was the epitome of the American Dream of working hard and earning a living. In 1984, Gerald applied for and received a job with LANL. Gerald worked for LANL for 24 years until his retirement in 2008.

Gerald was a lifelong musician, student, and golfer. He loved to tell jokes, both bad and good. He was a passive cynic who was very contentious of how to handle money. Gerald rode his bicycle/scooter/razor everywhere and bragged that it didn't cost him a penny to get to work. Gerald was deceivingly both mentally and physically strong and if you asked him, being Norwegian put a real damper on both, but luckily his good looks more than made up for it. He played guitar, piano, and harmonica and he was very proud of his music. His real passion was golf. He loved spending time out on the links with friends and losing a few bucks here and there, or what he would call "a fortune".