Grand Forks Central High School


CLASS OF 1960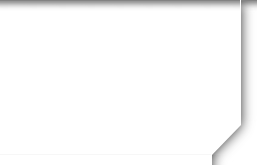 In Memory
Lloyd Morin
ARLINGTON HEIGHTS - Lloyd D. Morin, 73, died Nov. 5, 2015. Born May 10, 1942, in Grand Forks, ND. He had worked as an environmental consultant. He was the husband of Diane (nee Cushing); father of Brian (Denise) Morin and Michelle (Jack) Clayton; grandfather of Matthew and Samantha Morin and the late Jacob Clayton; brother of Gary (Diane) Morin and the late Geraldine Wallace and Lyle Morin. Visitation Monday, 9:30 a.m. until the time of service at 12 noon at Meadows Funeral Home, 3615 Kirchoff Road (½ block east of Route 53), Rolling Meadows. In lieu of flowers, Midwest Hospice, 2050 Claire Court, Glenview, IL 60025.
This was posted to Lloyd Morin's Facebook Page:
Well it's been a tough 24 hours as my father, Lloyd Morin, passed away yesterday after a brief illness. I can't even begin to describe what a wonderful husband, father, grandfather, uncle and friend he was. My Dad was originally from Grand Forks, North Dakota and was one hell of a multi-sport athlete. He played baseball, hockey, and track & field. He pitched well enough to win both games of a double-header his last year of Legion ball and was drafted by the Cleveland Indians. Unfortunately, he threw one to many screwballs and tore his UCL in his elbow (before they had Tommy John surgery to fix it) and that was that. From there went on to serve 4 years in the Navy. Near the end of his tour, one his buddies asked what he was going to do when he got out. My Dad said he didn't know and his buddy said "How 'bout you come to Chicago with me?". Well, once he got here, he never really looked back. He met my Mom shortly after that and settled in Chicago for good.
After we moved to Arlington Heights in 1974, he started coaching hockey, first with a Bantam team while I was figuring out how to play the game as a squirt. The following year and for the rest to follow, he coached every team I played on all the way through Juniors (a blessing and a curse for me, lol). And he coached a few of us that are on here, Mark Broten, Rick Koopman, John Koufis, and Doug Ryan. He also coached for my sister, Michelle Morin-Clayton softball teams.
As a Dad he was tough but was always fair (I didn't always think that, some days I was like "This guy is out to get me", lol). As a grandfather, well he simply was the best. From the day my kids were born, My Dad and Mom simply did not miss any school or sport related event.
Pre-school play, check!, Tee-ball, check!, Kiddy kickers, check!, Little League Baseball, check!, Soccer game in the rain, check!, Football game in the cold & rain, check! State High School Baseball Final Four with Matt Morin, check! Simply stated, if their grandkids had something going, they were going to be there. On the odd chance they were on vacation somewhere and couldn't make it, first thing I'd hear from other parents is "where is Lloyd & Diane", lol. With Dad getting sick, he wasn't able to attend any of Sam Morin's game this year but he was able to watch most of them when the video feeds worked.
I could go on and on but the truth is I could not have asked for a better father. The examples he set for me on a daily basis can't be measured. Thank you for everything Dad, I can't express in words how much I'll miss you and how much I love you.
And Jacob Clayton, well by now you've met Grandpa Morin. He's all yours now kiddo. I hope you like corny jokes because he has a ton of them.