Grand Forks Central High School


CLASS OF 1960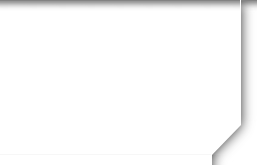 Kay Nelson Smith-Dechenne
Profile Updated:
April 28, 2020
| | |
| --- | --- |
| Residing In: | Bothell, WA USA |
| | |
| --- | --- |
| Spouse/Partner: | Joe Dechenne, deceased |
| | |
| --- | --- |
| Occupation: | Retired Legal Assistant-Seattle City Attorney Ofc |
Children:
Jana, born 1962, lives in Bothell, WA
Brent, born 1964, retired from Army National Guard and lives More…in Arlington, WA
Bruce, born 1965, Marine Engineer, passed 4/14/2020 of Convid 19
Inge, born 1968, graphic designer and lives in Spring Hill, FL
Have 8 grandchildren, 3 great-grandchildren
Yes! Attending Reunion
Comments:
Moved to Seattle area in 1967. Raised children and completed my education. Received BA in Sociology in 1973 at UW. Worked at UW part-time in the School of Pharmacy. Later was an administrative assistant in College of Education. Became Legal Assistant after receving Certificate in 1984. Worked in King County Prosecutor's Office. Retired from Seattle City Attorney's Office in 2002. Have spent retirement by keeping active in volunteer work, traveling and spending time with family and friends. For 7 years I worked summers for Celebrity Cruise Lines, Pier 66 in Seattle (Cruise Ship "Infinity" to Alaska). Was caretaker for my husband for 3 years. He passed away (2015).
School Story:
I spent 4 years at Central. During that time, I especially remember spending noon hours at the YWCA. We lunched with friends, and fine-tuned our rock & roll dance steps for the Saturday night Hob Nobs. During my junior and senior years, I was Miss Travis' stenographer in Central's Business Education Department. What a task-master she was!!! She was a perfectionist, and she would not accept anything less...Her motto was that "Everyone makes mistakes; to be able to find your mistakes is the real skill." Consequently, I became an excellent proof-reader. All her former students in Office Practice can relate.
For Christmas 2016, I received from my Grandson's wife an excellent book entitled "Heads Above Water" by Alice Fothergill. This book is a sociological study of gender, class and family in the 1997 Grand Forks Flood. Since my BA was in Sociology, I loved this book and since it is about Grand Forks I could relate. It might be of interest to others in the Class of 60.
Posted on: Mar 28, 2017 at 2:02 PM
Website for book "Yankee Gone Home." www.franklinhookbooks.com Book is Available from this website or from Createspace and Amazon for $8.75.
This book is the story of a combat veteran, my son, Bruce Beard, who was given a Bad Conduct Discharge (BCD) after suffering from Post Traumatic Stress Disorder (PTSD) following the Panama Invasion known as Operation Just Cause (1989). His story is dedicated to the many combat Veterans who suffer the same fate and became "Bad Paper Veterans." Untreated PTSD causes relationship problems and BCD causes loss of educational benefits (GI Bill), unemployment or denial to apprenticeship programs; and basically, limited opportunities to enjoy a full, productive life. And instead of mentoring these veterans, the Veterans Administration has been instrumental in creating thousands of at-risk combat Veterans. Statistics show many commit suicide, many are in the ranks of the homeless and/or are incarcerated. READ THIS BOOK, PRAY ABOUT IT, THEN DO WHAT YOU CAN TO PROMOTE NEEDED CHANGES
Kay Nelson Smith-Dechenne
I shared a table with Loren in an Algebra II class (Mr. Pletan) at Central High School, Grand Forks Central. The class consisted of +20 boys and 2 girls (Judi Cramer and myself) and Loren got teased because he had to sit with a girl ~ a girl who had no mathematical sense. He was always many assignments ahead of the classroom homework assignments and frequently had to help Mr; Pletan help classmates who needed help (at the chalkboard). Yes, he was very Norwegian (I am 100% Swedish) and displayed many of the characteristics most notably, a powerful work ethic. I remember all the fun we had in Algebra II, especially teasing Mr. Platan who was shorter than most of his students and resembled the comedian, George Gobel. Loren will be remembered for his superior mathematical expertise, being a valdictorian of our graduating class - 1960, and acceptance of those classmates who excelled in other fields.. .
Posted on: Jul 22, 2014 at 10:10 PM
Hi Bonnie, My daughter, Inge Bosman, lives in Spring Hill. My grandson, Leo (10 years old), attends a charter school there. The family loves the Spring Hill area except for the sinkholes. Their entire house suffered from sinkhole damage (paid by insurance). How is your area? There was a recent story on national TV. I, too, met with Darlene for lunch while visiting in Florida. Loved viewing your pictures....