Grand Forks Central High School


CLASS OF 1960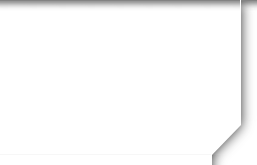 Class Chatter


Not a member?
JOIN HERE
Find and click on your name.

"Happy Birthday!" Don. Hopefully, everything is going well for you and Patty. I suppose you are getting ready to head South. Enjoy you dog. Still having back and leg issues. If you are up in the Fargo/Moorhead give me a call so we can get together. Stay safe. GARY & BONNIE
Happy Birthday John. "Make it. A Great Day!"
Congratulations on your new membership. Enjoy!
Happy Birthday Bruce! Make it a Great Day. I was born in T.R.F. and moved Grand Forks in 1954.
Class of 1960 the best and Dean Schroeder had a lot to do with it, great Class President. Congratulations on joining.
Hi Gilford. Glad to see you join. Class of 60 a great class of togetherness.
Happy Birthday Arlan, Make It A Great Day!!
Happy Birthday Rick make it a Great Day!
Hi Pat, wishing you a Happy Birthday! Make It A Great Day for a great guy!
Posted on: Oct 15, 2018 at 11:48 AM
Happy Happy Day of your birth!! I know many are celebrating you today and I join in on the celebration. Love to you!!!
Posted on: Feb 22, 2019 at 7:35 AM
After living for 40 plus years in California Bay Area....I recently moved to Nashville Tn. After Bob and my son passed away I thought moving would be good for me. My youngest daughter lives in Nashville and I am in living in a very nice cottage that she owns. She lives about 12 minutes away so that is great for me to be able to frequently spend time with her. Thankful that I am well.