Grand Forks Central High School


CLASS OF 1960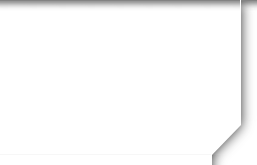 Class Chatter


Not a member?
JOIN HERE
Find and click on your name.

Happy Birthday dear friend....can you believe we are this old??? Good health to you in the coming year. Love sent to you!!!!
Happy birthday old friend Pray for many more. Missed you at Don's funeral
Don,
Happy Birthday to a Great Guy! Enjoy the day and make it memorable.
I knew who Gary was as a classmate. He was a very reserved person and a good student. He was always very polite and would say "HI" and smile. I see from his obituary that he lived a commendable, admirable life which doesn't come as a surprise. He was always very dignified. The last time I saw him was at the 50th class reunion in 2010 and we spoke briefly. I am so sorry to learn that he has left us. My heart goes out to those who were close to him. With all my sympathy, Judie Day
Posted on: Oct 15, 2018 at 11:48 AM
Happy Happy Day of your birth!! I know many are celebrating you today and I join in on the celebration. Love to you!!!
Happy Birthday flying Floyd. HA! Wishing you many many more. Hopefully, you are enjoying retirement after all the hard work. Still having leg and back issues after six back operations and four knee surgeries. Give us a call when you are in the Moorhead area we could have coffee. Gary (701) 388-9830
Happy Happy Day to you Don! Hope this finds you in good health. Geez we are getting old.
I always thought Gail was one of the nicest and prettiest women in the class od '60'. Know Patrick will miss her much. 55 years of marriage and memories. May you rest in peace Gayle. Dan Denis
So sorry to learn of my good friend Gayle's passing. We were in a potluck together and had lots of fun. Such Good memories of her life long fun boyfriend and then husband Pat .
Deepest sympathy and love to her family Gudo Agotness Hallstone
I remember Gayle as a quite person with a heart of gold. I am sure she will be missed by Pat and the Budge family. Hang in there Pat and reach out to others in this tough time. Our thoughts and prayers are with you. Gary and Bonnie Granum, Moorhead, MN
Posted on: Aug 25, 2018 at 1:06 PM
Anybody remember anything about Jon Dufault? His sister bumped into me on FB and she is hoping to find some of his old friends. He died when we where freshman's at Central. Any info emailme at ggroff5297@aol.com.
I am so sorry to learn that Gayle has left us. My heart goes out to Pat and all the family members because I know how much she was loved and will be missed. I will remember all of you in my prayers. Judie (Kraemer) Day
Happy Birthday Arden. "Make It A Grear Day" and many many more.