Grand Forks Central High School


CLASS OF 1960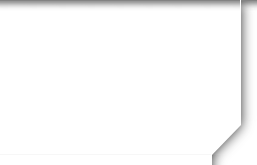 Class Chatter


Not a member?
JOIN HERE
Find and click on your name.

Happy Birthday Rick make it a Great Day!
Hi Pat, wishing you a Happy Birthday! Make It A Great Day for a great guy!
Posted on: Oct 15, 2018 at 11:48 AM
Happy Happy Day of your birth!! I know many are celebrating you today and I join in on the celebration. Love to you!!!
Posted on: Feb 22, 2019 at 7:35 AM
After living for 40 plus years in California Bay Area....I recently moved to Nashville Tn. After Bob and my son passed away I thought moving would be good for me. My youngest daughter lives in Nashville and I am in living in a very nice cottage that she owns. She lives about 12 minutes away so that is great for me to be able to frequently spend time with her. Thankful that I am well.
Happy birthday young lady How do you like So Dak.I bet its a lot warmer then No Dak Have a great day
Gay Dybwad
has left an In Memory comment for his Profile.
Good bye, Gordy. I always appreciated your ready smile that always brightened the halls of Central. A fond memory. I never took your dad's history course, but I still have a copy of his famous ND history. Gay Dybwad, Gold Canyon, AZ
Gordo was a dear friend in high school. He was kind, gentle, intelligent and reliable. I am sure his passing will be a sad event for those who knew him well.
Hi, Al, Happy Birthday! The CHS days don't really seem that long ago. I don't get up to ND anymore as my brother has moved down to Phoenix and lives not to far from us. Gay, Gold Canyon, AZ
Happy Birthday dear friend....can you believe we are this old??? Good health to you in the coming year. Love sent to you!!!!
Happy birthday old friend Pray for many more. Missed you at Don's funeral
Don,
Happy Birthday to a Great Guy! Enjoy the day and make it memorable.
I knew who Gary was as a classmate. He was a very reserved person and a good student. He was always very polite and would say "HI" and smile. I see from his obituary that he lived a commendable, admirable life which doesn't come as a surprise. He was always very dignified. The last time I saw him was at the 50th class reunion in 2010 and we spoke briefly. I am so sorry to learn that he has left us. My heart goes out to those who were close to him. With all my sympathy, Judie Day
Happy Birthday flying Floyd. HA! Wishing you many many more. Hopefully, you are enjoying retirement after all the hard work. Still having leg and back issues after six back operations and four knee surgeries. Give us a call when you are in the Moorhead area we could have coffee. Gary (701) 388-9830
Happy Happy Day to you Don! Hope this finds you in good health. Geez we are getting old.