Grand Forks Central High School


CLASS OF 1960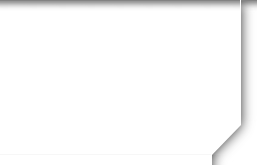 In Memory
Marlene Johnson (Bracy)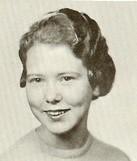 Marlene J. "Molly" Bracy

Grand Forks Herald - 01/31/2009
Marlene J. "Molly" Bracy
Marlene passed away after a long hard battle with cancer on Wednesday, January 28, 2009 at the age of 66.
Marlene was born on December 30, 1942 to Bert and Clara (Weirson) Johnson of Grand Forks, ND. Molly grew up in Grand Forks, ND, graduating from Central High School, and attended the University of North Dakota.
Marlene met and married Dexter Bracy in 1963 and they moved to Michigan in 1966.
She was a lifelong care provider for family and friends as well as 36 foster children, 22 foreign exchange students and numerous others that needed a loving touch. She was also a substitute teacher in the St. Patrick's and St. Michael's school systems, spent several years with the Michigan Head Start System and the Youth Programs at Peace Lutheran Church in Charlotte, MI. She also helped out with the Portland Senior Center activities over the past several years.
Molly enjoyed spending time with family and friends, helping people and traveling out west.
She was preceded in death by her parents; brothers, Gerald Johnson and Roger Johnson. Surviving are her husband, Dexter Bracy of Portland; children, Allan (Angie) Bracy of South Carolina, Brian (Carolyn) Bracy of Portland, Janel (Greg) Noble of Portland, Marty (fiancee, Debbie Lange) of Portland, and Rick (Emily) Tirrado of Portland; grandchildren, Cory and Shannon Bracy, Allan, Mary and Clara Noble, Caitlin and Madeline Rommel, and Meah Tirrado; brothers, James (Myrna) Johnson of WA, Robert (Joan) Johnson of MN; sister, Connie (Duane) Lowe of ND; sister-in-law Gloria Johnson of MN; several nieces and nephews.
A Special Thanks to friends and family as well as all the staff at Ionia Area Hospice "Stoneleigh Residence of Lansing". Also, thanks to Pastor Dan Stemen of the Portland Church of the Nazarene and Family Life Center.
A Memorial Service will be conducted by the Rev. Daniel Stemen, Pastor at 2 p.m. Sunday, February 1, 2009 at the Schrauben-Lehman Funeral Home, 210 E. Bridge Street, Portland.
For those desiring, memorial contributions may be made in "Molly's" memory at the Schrauben-Lehman Funeral Home to the Ionia Area Hospice "Stoneleigh Residence" in Lansing, MI or by mail at Ionia Area Hospice Stoneleigh Residence, 3411 Stoneleigh Drive, Lansing, MI 48910.
Online condolences may be made at www.schraubenlehman.com