Grand Forks Central High School


CLASS OF 1960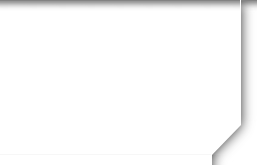 In Memory
Jon Holt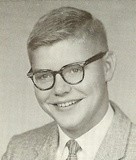 Jon A. Holt
June 4, 1942 - Sept. 23, 2012
Jon Holt, 70, was a devoted husband, father and "BoomPa" to his extended family. He was preceded in death by his high school sweetheart and first wife (Laura-Jo Brookhart Holt), their son Joel Holt, beloved dog Dudley, and parents Arthur and Lorraine Holt. Survivors include his wife Lynn Holt; daughter Abigail Hodge; son-in-law Frank Hodge; stepchildren Leah Tiedeman, Angela Kantz, Patrick Clouser; and 8 grandchildren (Grace & Claire Hodge, Luke Holt, Brevyn & Madison Peffers, Riley & Ava Tiedeman, Noah Kantz); and brother Henry "Chip" Holt.
Jon was a long-time resident of West Linn and Newberg. Over the years, he served as an Elder in the First Presbyterian Church of McMinnville, on the board of Love Inc., and was volunteer stage manager for the Old Fashioned Festival.
He was born and raised in North Dakota, where he started a rock band called The Continentals and cultivated his lifelong passion for singing, rock music and ice hockey. He graduated from Central High School in Grand Forks, then attended John Hopkins and the University of North Dakota followed by an executive MBA program at Pepperdine. His first career in sales and marketing at Motorola (where he was involved with the early introduction of pager technology), Eaton, and Adec was followed by a satisfying second career as pastoral spousal support unit to his wife Lynn.
Jon was a strong-willed and independent man who marched to his own drummer and encouraged that in others - yet was compassionate and protective of those he cared about. He was a life-long learner who read extensively and became distressed when he wore out his kindle. He played bass guitar and sung in church and other music groups throughout his life.
A celebration of Jon's life will be held at 3 p.m. on Sunday, Sept. 30 at North Valley Friends Church in Newberg. In lieu of flowers, donations can be sent to North Valley Friends Trail. If anyone wants to send a card, the address is 1100 Meridian #32, Newberg, OR 97132. (http://northvalleyfriends.org/about-us/trail/); Love INC.
(http://loveincnewberg.org/donate/); or Luke Holt Education, c/o WSECU, 1100 NE 45th Street, Suite 110, Seattle, WA 98105.