Grand Forks Central High School


CLASS OF 1960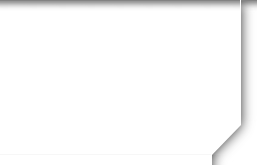 In Memory
Ione Behm (Jacobson)
Ione E. Jacobson
June 29, 1940 - July 25, 2020
Ione E. (Behm) Jacobson, 80, Vancouver, WA passed away unexpectedly there on July 25, 2020 after a brief illness.
Ione Evelyn Behm was born on June 29, 1940 the daughter of Bill and Elma (Schmidt) Behm of rural Petersburg, ND. Her family moved to Grand Forks, ND where she graduated from Grand Forks Central High School in 1959. Ione married Rodger Jacobson at Redeemer Lutheran Church, Grand Forks. They moved to Washington State in the early 1960's where they raised their three daughters. Ione retired in 1992 after working 32 years for the High School Pharmacy in Vancouver. They were long time members of Crossroads Community Church, Vancouver.
Rodger and Ione loved camping and traveling in their RV. After Ione's retirement they traveled many times to California and Arizona. They enjoyed family time with their seven great grandchildren and Ione loved shopping with her daughters. We will miss her fun ways and silly family fun, laughing together.
Ione is survived by her husband, Rodger; daughters, Tammy (Kurtis) Bay, Brenda (Jim) Pannell and Stacy (Jim) Brown all of Vancouver, WA; 3 granddaughters; 2 grandsons; 2 great granddaughters; 5 great grandsons; brother, Bill Behm, Grand Forks, ND; sisters, Marie (Floyd) Bye, East Grand Forks, MN, Verdell Smith, Greyeagle, CA, Lorraine Abbott, Ramsey, MN and Eunice (John) Novick, Hastings, MN.
She is preceded in death by her parents; brothers, Bob, Don, Virgil, Ervine and Vernon; sisters, Delores Krogen, Jeanette Siudyla, Irene Haugen, Eleanor Broton and Elaine Gimmel.
Please visit the memorial website at https://www.rememberingione.com